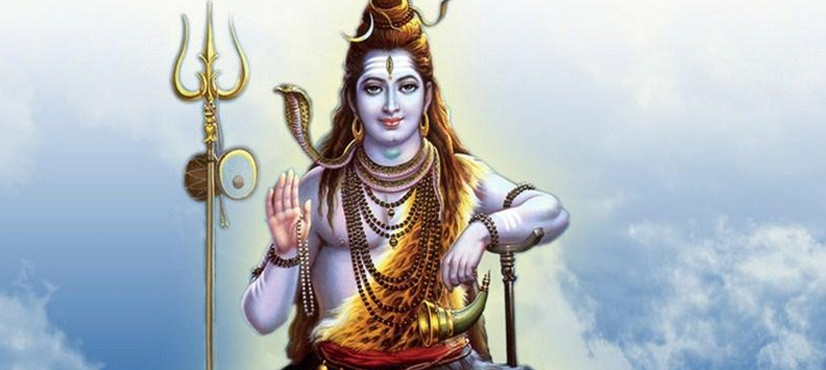 Lord Shiva
Blog Description
Shiva - The word Shiva refers to the third God of the holy trinity (trimurthi), and the person who has been assigned the task of bringing the world to an end. Lord Shiva is secretive and his ways can never be interpreted by the natural standards and definitions. He plays out different roles and uses a strong control over the universe. He takes pleasure in possessing the crematory grounds and the most loved clothing regulation of Lord Shiva is creature skin and skull wreaths. the word 'Shiva' means 'one who is auspicious, always pure, holy, divine, truthful, beautiful and blissful'. Shiva is the Lord who is self-realised and a personified type of the grandiose Consciousness and the Absolute Truth.

Shiva is also associated with creation. In Hinduism, the universe is thought to regenerate in Every (two billion, one hundred and sixty million years) Shiva destroys the universe at the end, then allows for a new Creation. Shiva is also the great ascetic, abstaining from all forms of indulgence and pleasure, concentrating rather on meditation as a means to find perfect happiness. He is the most important Hindu god for the Shaivism sect, the patron of Yogis and Brahmins, and also the protector of the Vedas.
Shakti (Sati) is the wife of Lord Shiva. Sati was the daughter of Daksha Prajapati, unfortunately sati took fire cenotaph and she died. Later, she took re-birth as a Parvati and got married to Shiva again. Sati and Parvati are the wives of Lord Shiva. But it cannot be said that Lord shiva has two wives, reason being both did not exist as different forms, Parvati took the form of Sati hence both are the same. Lord Shiva has two sons; Lord Ganapati and Lord Kartikeya. Ayyappa is also the son of Lord Shiva. However, Ayyappa is also known as Sastav who is one of the most powerful Hindu God. According to Shiva Purana, Shivalinga is Imagery of Lord Shiva and be respected in high regards. Lord Shiva is worshipped in the form of Linga. Some of which are jyotirlingas – at various places over India. The Incarnations of Lord Shiva, Lord Shiva is similar to Lord Vishnu who had many avatars (Incarnations). Veerabhadra avatar, Bhairava avatar also known as Kala Bhairava, Rishi Durvasa avatar, Khandoba avatar, Hanuman avatar is known as the eleventh Rudra avatar of Lord shiva in the era of Lord Rama.